INITEN
A downloadable game for Windows

The Game
INITEN is a third-person exploration experience in which sound plays an important part!
The game takes place in a deserted land, in which life has become rare ... The blazing sun has dried up everything, from the river to the grass. Even the big region plants struggle to find enough ressources to flourish.
Abuchi, a nomad that travels through this desert has found a region plant seedling, and wants to find a place in which it could flourish. She must find a way to revive the desert and make it a place in which life springs.

But, in INITEN, life and sounds are closely related. Indeed, sound can be compared to a sort of life energy. This specificity is going to be very useful for our character Abuchi. Our hero has a very special and unique ability : she can see sounds.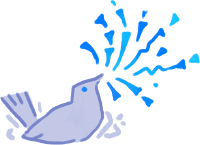 Each sound Abuchi can hear is visible as a colorful fluid shape evolving in the environment, near the source of the sounds. For example: imagine, a bird singing. Not only can you hear the sound, you can also see it. Those sounds can be used as a sort of special energy to revive lifeless vegetation!
The Team
INITEN is a graduation project made by students from SUPINFOGAME RUBIKA. We worked during one year on this game project.
Core Team
• Vincent Jalliffier-Merlon - Producer & technical artist
• Aurélie Bouquet - Concept artist & 3D artist
• Cécile Jaubert - Concept artist & animator
• Yuè Du - Programmer
• Guillaume Lucas - Technical game designer
• Isabelle Lallemand - Lead game designer
• François Dernoncourt - Game designer
• Roman Ruiz - Game & level designer
External Team
• Ewan Argouse - Game designer
• Julie Jeanvoine - 3D artist
• Victor De Lipski - Sound designer
• Guillaume Rivière - Animator
• Quek Rui Jing - Programmer
• Vincent Sergent - Composer
• Aloïs Mispelon - Graphics programmer
Informations
The game is playable ONLY with a gamepad, and we highly recommend the use of headphones for an optimal experience. There may be some minor bugs, but the build should be working smoothly. INITEN has been made with Unity.

Install instructions
Unzip and launch the .exe file ! Also make sure you have a gamepad and headphones before starting !
Comments
Log in with itch.io to leave a comment.
can you support normal keyboard please cant even enter the play from the menu.... :(
Show post...

THIS GAME IS VERY COOL SWEET! good work ---hope look this game playstation